Welcome to the campsite
Les Bois Flottés
IN THE HEART OF THE CAMARGUE
Eco-Tents, Eco-Lodges, Mobile Homes, Bungalows, Caravan Spots, Tents and Motorhomes.
"Les Bois Flottés de Camargue" offers a wide range of outdoor accommodation permiting satisfaction of all requests.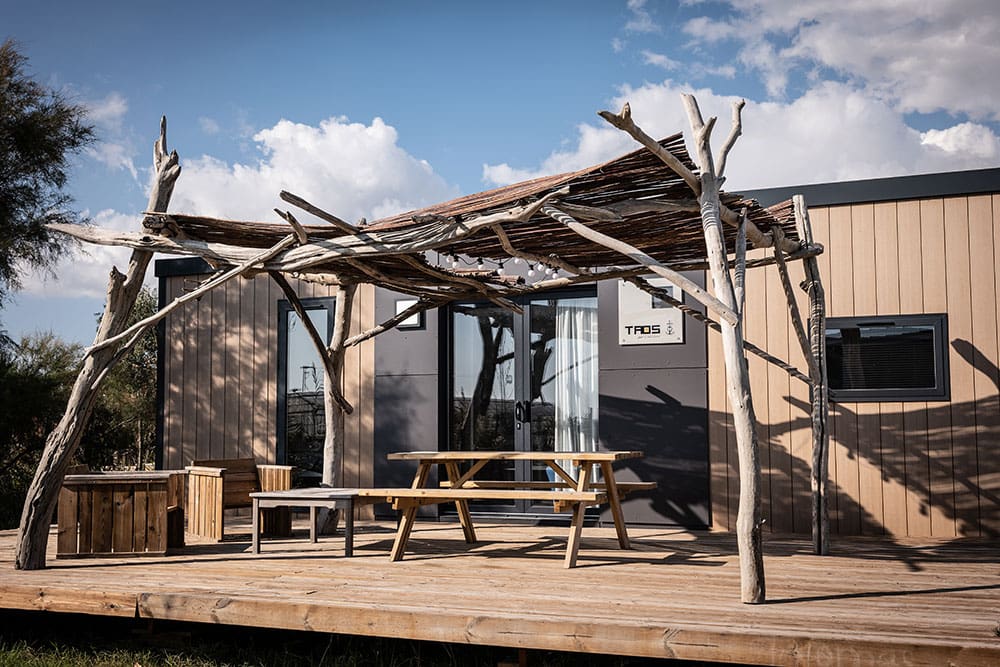 This exceptional nature is managed by the Camargue Regional Natural Park. This landscape comes with a strong identity, essentially based on a culture around the bulls and Camargue horses living together in the herds, the salt marshes, but also agricultural activities such as rice growing.
This natural site will offer you numerous activities, walks or horseback rides between sea and ponds, tourist routes, bike rides, kitesurfing or rest on the beaches. The Camargue is also a 13,000 ha national nature reserve, one of the largest in Europe: it contains real treasures for visitors, including 237 protected bird species evolving in wild landscapes.
Back to basics in
a haven of peace
The camping "Les Bois Flottés de Camargue", a 3-star campsite, is in the south of Arles, on the edge of the Mediterranean Sea. The Camargue, a vast wetland located in the Rhône's delta, is a Provençal land, culturally rich and an original space of great quality: biological richness, diversity of fauna, flora and landscapes.
"Les Bois Flottés de Camargue" is at the end of Salin-de-Giraud, a peaceful place, emerged from the "salt" production in the 19th century by the excitement of the industrial revolution. This contrast reinforces the impression of being outside of time.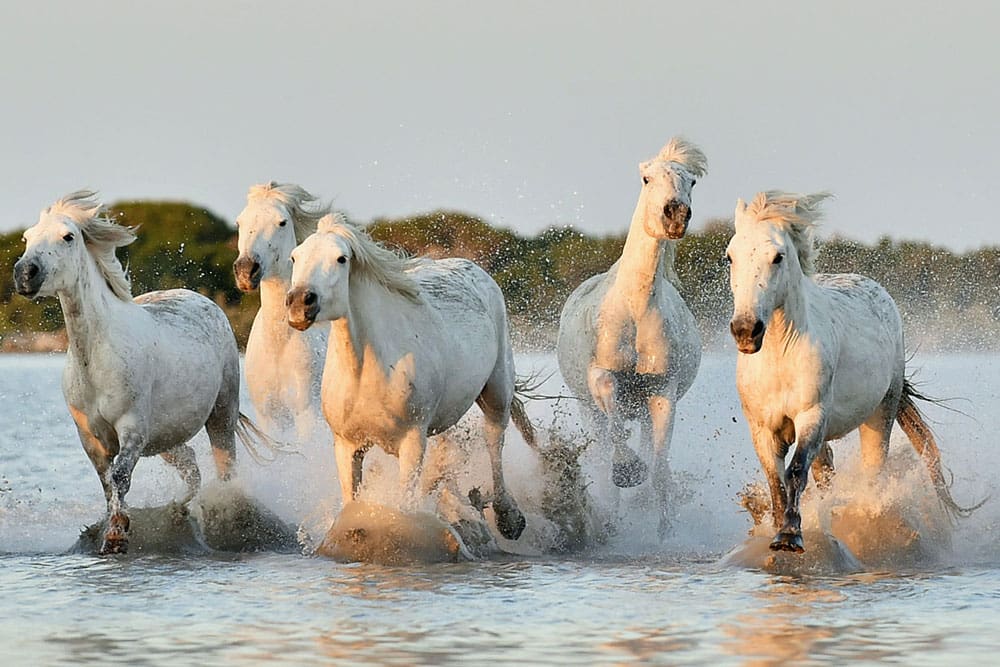 Camping les bois flottés
Our vacation rentals in Camargue
Lodge tents, eco-tents, mobile homes for 2 to 6 people, choose the ideal accommodation
from a wide selection for your holidays at "Les Bois Flottés de Camargue".
Our rentals
Mobil-homes
Several categories of mobile homes depending on your desires.
Our rentals
Mini suites
Let yourself be tempted by a "studio" or "hotel room" type mobile home to enjoy a stay as a couple.
Our rentals
Mobil-homes with salin view
Enjoy the most beautiful mobile homes with breathtaking views of the salt mountain of Salin-de-Giraud. The campsite's Camargue horses will also visit you during your breakfast on your terrace.
Our rentals
Tentes toilées
Canvas tent? CocoSweet? Or large tent with private bathroom? Choose the one you prefer.
Our rentals
Pitches
Discover our pitches dedicated to motorhomes and tents and choose the one that suits you.
ARE YOU DREAMING OF A NATURAL HOLIDAY ?
Explore the Camargue